Bath & Spa
Discover our range
The perfect gift
For your friends
The process of dry brining–salting and resting meat, poultry or fish before cooking–has many benefits!
Read more
Himalayan salt is known for its many health benefits, and today we are going to discuss a few of them.
Read more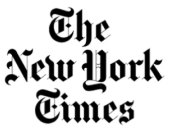 Ancient wisdom + modern performance
We lovingly create products that will complement and enhance the daily self-care ritual.
Love it!
I have purchased from the Salt Cellar many times, I have both the Kiwi Mango Salt Scrub and Kiwi Body Butter. They both have a wonderful light fragrance, and work great. I must add this though, my ultimate favorite is the Salt Cellar Spa Hand Cream.
Dead Sea Hand Cream
I have been using this since my daughter-in-law first purchased a small size for Christmas 4 or 5 years ago and I have been using it regularly ever since then. I am a nurse who uses a lot soap and watch and of course hand sanitizer and without this my hands would be so dry. This is the best hand cream that I have found in recent years. A good replacement for the hand cream that I used that is not made anymore. Best one yet!
Creamy wonderful soap
I am going order two more bars today. I simply love this soap. I also love it when a company produced a great product. My husband loves his products. My daughter and husband uses the psoriasis shampoo and my daughter was in the NH store and gave me a trial size hand cream. I have been hocked every since. I love the facial exfoliate wash. It delicious on my face.
Love This
This soap and shampoo is so good for my skin and scalp! I have sever plaque psoriasis and this is the only soap I have found that doesn't hurt my skin. Also they are so responsive if an order isn't correct and are so helpful to get you what you need